From the philosophy behind why we run, to technical guides and inspiring stories, running has so much depth and so many fascinating different aspects.
Whilst there are countless amazing running books, in this article we've compiled a definitive list of the very best running books in a number of different categories.
Even better, they're all available on Audible – so you can even listen to them on your runs.
Here are the categories of the best running books featured:
Best Running Technical Guides
Best Books on the Nature of Running
Best Running History Books
Let's get reading!
Best Running books: Technical Guides
Jay Dicharry
First on our list of the best running books is Running Rewired. In this book, Jay Dicharry shares with us his expertise and experience as America's leading endurance sport physical therapist and coach, creating a solid foundation and program for runners to increase their strength, stamina, and speed. Based on cutting-edge biomechanical research, Dicharry breaks it down into a series of 15 workouts that any runner can easily implement into their daily routine. Running Rewired also gives readers vital insight on how to overcome old injuries, weaknesses, and imbalances.
---
Matt Fitzgerald
How is it that record-breaking athletes are able to push their bodies so far and retain such mental fortitude? In How Bad Do You Want It, Matt Fitzgerald fuses the latest scientific knowledge and theory with in-depth explorations of some of the greatest moments in the history of endurance sports, showing us how individuals can push them seemingly beyond their biological limits.
---
Chris Napier
In this clear-cut, no-nonsense guide, Chris Napier shows the anatomy of the runner and how the different parts of the body are used when running, then builds on this with an extensive guide to injury prevention, as well as 30 key exercises and training plans for all levels of runners.
---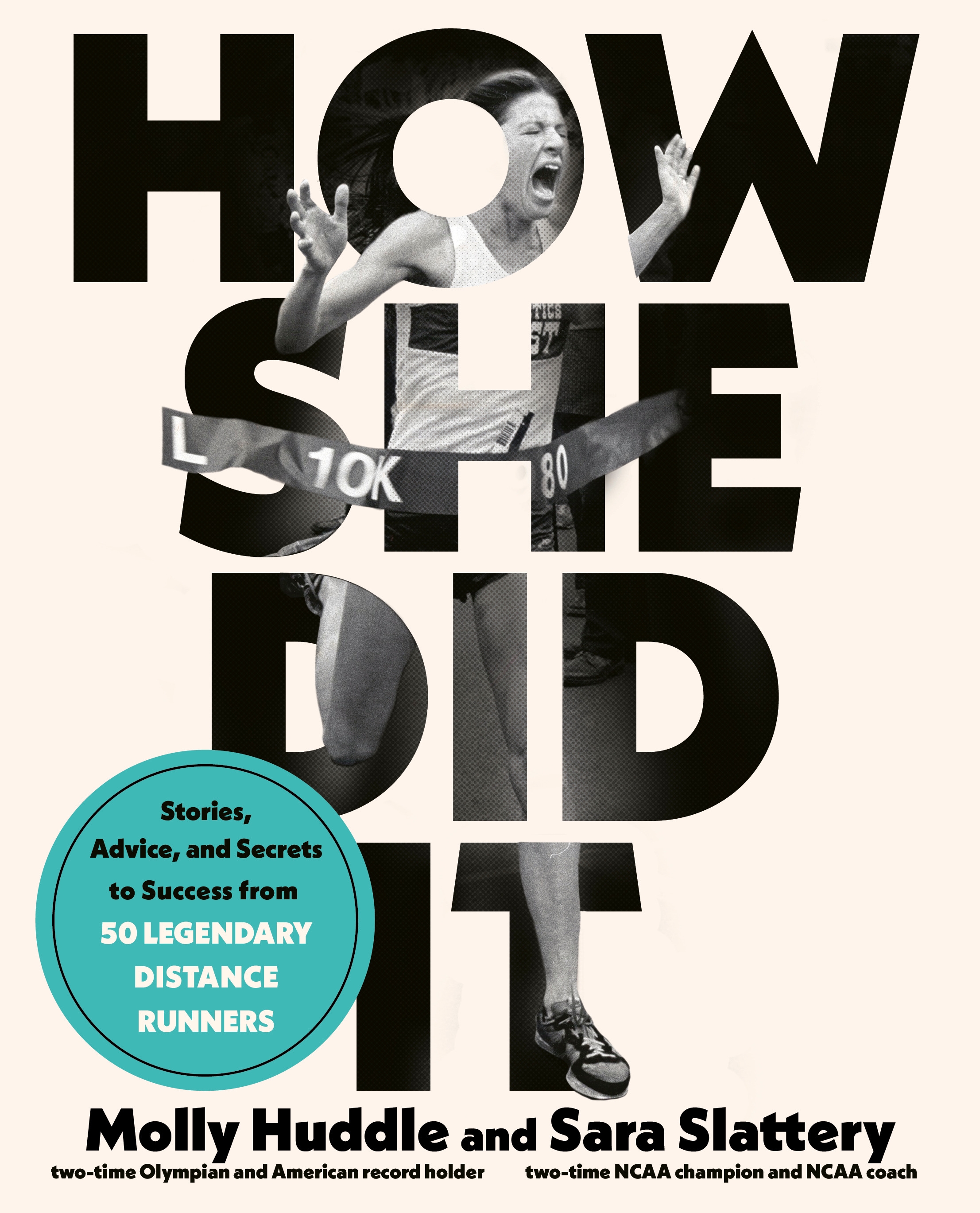 Molly Huddle and Sara Slattery
How she did it is widely renowned as amongst the best running books. Here, Molly Huddle, a two-time Olympian and internationally known distance runner, and Sara Slattery, a professional coach, have worked hard to offer all that they can to the next generation of female runners. Based on their own experiences as well as those of 50 renowned female runners, How She Did It is as interesting as it is useful, providing an in-depth and robust process for being a successful distance runner.
---
Scott Douglas
Scott Douglas holds a well-deserved place on this list of the best running books. Most of us are aware of the physical benefits of running, but Scott Douglas explores the proven benefits of running for the mind and how it is the best form of exercise for your brain. These days, many doctors recommend running as one of the first treatments for depression, and Running Is My Therapy shows readers how we can all use running to improve mental health and live happier.
---
Gary Mack
From the background of a professional sports psychologist and consultant, Mind Gym provides an extensive review of how the brain is just as important as the body when it comes to performance in the field. Broken down into 40 lessons and tips from some pros, Mind Gym provides you with the knowledge to train your mind in the same way as a professional athlete.
---
Shane Benzie and Tim Major
With an absolute mountain of sometimes contradictory running technique information available on the internet, it's easy to be overwhelmed. Whilst taking you on an adventure from the famous running towns of Kenya to the arctic circle, The Lost Art of Running breaks down how to incorporate natural running techniques, based on some of the globe's top athletes.
---
Best Books On the Nature of Running
Vybarr Cregan-Reid
In Footnotes, Vybarr Cregan-Reid takes an in-depth look at the deeply human desire to run, exploring the topic from perspectives of neuroscience, philosophy, biology, and literature, and looking at why running is so much more than just a sport. Whilst transporting the reader to a number of locations all across the world, Footnotes contextualizes and emphasizes the importance of running in our modern structured lives and how it reconnects us to our own minds, nature, and the places in which we live.
---
Adharanand Finn
Continually making it onto various lists of best running books since it was first published in 2012, Running with the Kenyans is a must read for runners and non-runners alike. Why is it that Kenyan athletes are able to win so many of the world's greatest long-distance runs? Is it from running to school daily, the diet, the altitude, or something else? Adharanand Finn set himself the mission of finding out why, moving to Kenya with his family in the process, and concluding his journey and consolidating his knowledge with one epic run across the plains.
---
Adharanand Finn
Why is such a grueling sport being more and more popular every year, where individuals push themselves through so much pain and their bodies to their limits? Adharanand Finn dives headfirst into a journey across the globe in an effort to find out why, and whether or not he could become an ultrarunner himself.
---
Christopher McDougall
In this fascinating book, McDougall delves into an anthropological, historical, and cultural exploration of running, based on his time spent with the Tarahumara people of Mexico's Copper Canyons, to whom running is a core part of their lives. McDougall explores what it is that makes these individuals the supposed best runners in the world, and uses his insight gained to show that in reality, all of us are born to run.
---
Best running Books: memoirs
Christopher McDougall
In Running With Sherman, Christopher McDougall shares with us the inspiring tale of how he decided to adopt a mistreated rescue donkey, and how it became his trusted race partner. Whilst initially the donkey couldn't move, McDougall recalls how an entire community came together to help the poor animal, and how it led to him and his animal friend eventually entering a world championship race.
---
Meb Keflezighi
In this memoir, four-time Olympian Meb Keflezighi reflects on his extraordinary running career and the lessons he learned along the way, with each marathon having brought him new challenges, rewards, and knowledge. Keflezighi inspires the reader by breaking down key moments in his career, whilst also offering the reader practical advice.
---
Ida Keeling
Next on our list of the best running books is Can't nothing bring me down, where 104-year-old Ida Keeling is simply an inspiration to us all. In her memoir, she recalls having lived through the great depression and civil rights movement as a single mother, and later having to suffer through the unthinkable hardship of having two of her sons murdered. Having only first put on her running shoes at age 67 to help soothe her sorrow, Ida is still going strong and shows no signs of stopping. In fact, she now holds the world record for the fastest 60m sprint time for the 95-99 age group.
---
Scott Jurek
Scott Jurek has been a competitive ultrarunner for over a decade and is a seven-time champion of the Western States Endurance Run (a 100-mile race across the Sierra Nevada mountains), so it's safe to say that there's a lot that can be learned from him. In Eat and Run, Jurek recalls his time with the Tarahumara Indian running tribe and shows the reader how his vegan diet has been crucial to his success, whilst offering inspirational tips and insight along the way.
---
Mirna Valerio
In A Beautiful Work In Progress, Mirna Valerio shows us from her experience how you don't have to be skinny or white to be a successful runner. Valerio recalls her prejudice-busting ultramarathon adventure and her struggles along the way in a humorous, honest, and body-positive memoir that will inspire anyone to go and pick up their running shoes.
---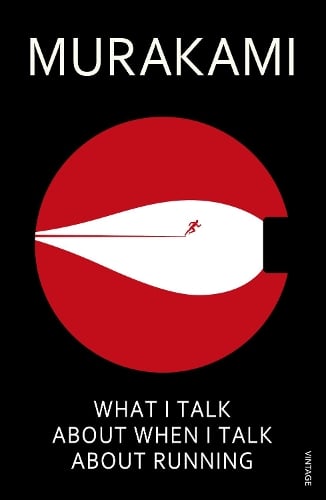 Haruki Murakami
Whilst Murakami is internationally famous for his amazing fiction novels, this running memoir details a more personalized experience that showcases his running journey that grew alongside his writing career. Beautifully written, informative, playful, and philosophical, What I Talk About When I Talk About Running recalls Murakami's own marathon journeys, as well as running and training experiences and the people and things he encountered along the way.
---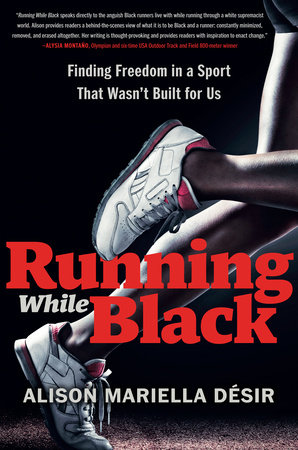 Alison Désir
In Running While Black, Alison Désir throws light on the racial biases within running, and how despite seeming to be open for everyone, the sport has not always been so available for black people. Undeniably one of the best running books, in this part memoir and part exposé, Désir uses her experience as an endurance athlete, activist, and mental health advocate to unravel the history of why running is what it is today, and how despite its prejudices, it has the potential to be used as a tool of empowerment.
---
Lauren Fleshman
From when she first began running, to her current position as one of America's fastest women, Lauren Fleshman has been up against a male-focused system that's not designed for women. Whilst recalling her own impressive story, Fleshman explores scientific research on how even pro-coaches fail to adapt training to properly suit women's bodies, and how women are vulnerable to abuse, underpayment, and misrepresentation, showing us that now is the time to rebuild the system. Available for preorder until release in 2023.
---
Best Running history Books
Neal Bascombe
The list of the best running books simply wouldn't be complete without a title by Neal Bascombe. For a long time, the four-minute mile was considered impossible. However, in 1952, four young men living in separate countries set it as their goal, and what followed was an epic journey of triumph and failure, culminating in the impossibly finally being realized in Oxford in 1954. This is the story of that mile and the epic competition that followed.
---
Thor Gotaas
In this book, Thor Gotass has undertaken the immense task of showcasing the entire history of running, from its earliest beginnings to the birth of the Olympics and world championships of today. Be prepared for some fascinating examples of running in difficult cultures and histories from across the globe, ranging from Mesopotamian kings 4000 years ago to Vikings racing animals.
---
Jeremy Schaap
Against a backdrop of swastikas, soldiers, and nazi propaganda, the African American Jesse Owens won four gold medals at the 1936 Olympics in Berlin, shattering Hitler's myth of white supremacy. Using exclusive interviews with family members and unpublished documents, Jeremy Schaap tells the dramatic story like never before, shining a new light on one of running's greatest moments.
---
Chris Lear
With access to new resources and the opinions of expert coaches, Chris Lear unravels in detail the Buffalo's eventful 1998 season, in which the team was shooting for its first national win. What followed was a tale of tragedy, fortune, and utter commitment in the face of adversity.
---
Rachel Swaby
In 1967, aged only 13, Maureen Wilton managed the incredible feat of beating the women's marathon world record, with a time of 3:15:23. However, her feat was sadly met with misogynistic accusations of cheating. She left the sport and kept the achievement a secret, not beginning running again until she was a mother. Rachel Swaby takes us through the life of this incredible runner and her story.
---
Best Running Fiction Books
John L. Parker Jr.
Originally published in 1978 and sold out of the trunk of the author's car, over time, Once a Runner became a classic amongst countless athletes, passed down from person to person. Cited as one of the greatest sports novels ever published, it tells the tale of one man's ambition to become a champion and dedicate everything in the pursuit of one goal.
---
Naomi Benaron
Last but not least on our list of the best running books is Running the Rift. Naomi Benaron tells the story of Jean Patrick, a Rwandan runner whose dreams of qualifying for the Olympics are in sight, but as an ethnic Tutsi minority living in the build-up to the genocide, violence begins to erupt around him, and running may be his only lifeline. Whilst fictional, Running the Rift shines a light on real-life atrocities, trauma, and collective strength through the eyes of one runner.
---
For more, check out these comprehensive and practical running guides from Marathon Handbook's own Thomas Watson.
Up next . . .